In these Coronavirus times, they say you cannot be too careful. They also say you cannot live in fear. You have to find a balance between being careful and being fearful. And you could still end up being Covid-19 positive.
With the rising number of Covid-19 cases (India at 92 lakh cases, 1.35 Lakh deaths reported as I write), and the earliest estimate of a vaccine being deployed in India being sometime in 2021, we've all probably heard someone say, most of us will get infected one day or the other.
Well, that one day, was the 9th of October for me, as I tested positive for SARs-CoV-2 (Coronavirus, or Covid-19).
That's the bad news, and the good news for me, because hopefully now as I have recovered from Covid-19, I am supposed to be relatively immune to the threat that all of us are facing today.
How did I, (the CEO of Being Careful, as my son, calls me) get infected?
Well, I stayed home for 6 months and didn't even leave my gate. None of my family members went out much after the unlock, and we sanitised everything, and always wore masks in the company of others.
But I made the fatal mistake of getting a carpenter to come home and fix a few shelves in my work-from-home space. I accepted his excuse of "change-in-weather" for his light cough. And I didn't insist on him going to another hospital when the first hospital turned him away from being tested because he only had one light symptom.
When he left, I discovered I had Covid. And I got the full range of textbook Covid-19 symptoms to play out through me.
I have to admit, I got away lightly, compared to what many others I know went through with the virus.
Immunity and luck of the draw aside, I'd like to share some of my learnings. And a list of things that helped me and my family get through the illness and our quarantine.
Update, May 2021: With the rising number of Covid-19 cases (India confirmed an average of 3,89,762 new cases every day, and 3,774 deaths every day, over the week ending 8th May 2021), and the Vaccine rollout marred with shortages, delays, and even post-vaccine infections, the possibility of being infected is high, especially if you're not staying put at home with no contact with others.
What to do, when someone in your family ends up being Covid-19 positive.
Firstly, don't panic. Be calm, isolate yourself within your house, and get immediate professional medical attention. If you cannot or don't want to go to a hospital, you must get an online consult with your doctor immediately.
If you do not have a doctor, you can find one via various online portals like 1mg.
My first port of call was the Government's Covid-19 Helpline Number 1075.
You will also find every State's helpline number on the MoHFW here.
My call to the 1075 Helpline (via Aarogya Setu), was picked up in the second ring. The lady who responded, quickly put me through to a Doctor. The Doctor heard my symptoms and instantly provided me with a list of things to do, along with medicines to start taking immediately. He also said that a Government Doctor will visit my home in the next 24 hours!
I then called up a chest and asthma specialist, who has been treating me for years, for asthma and breathing problems (yes, I have comorbidities).
Then I watched the following video and shared it with my daughter who had tested being Covid-19 positive with me (some shelves were installed in her room too). I also shared the video with my wife and son who tested negative. (Please do watch the video.)
---
---
What next?
Inform everyone you've come into contact with recently, about you being Covid-19 positive, so that they can watch out for symptoms and get themselves tested.
I immediately informed my Condominium Office via phone and email, and my wife sent out messages to the various WhatsApp groups of our Condominium, to give them a heads up, and let them know we're going into quarantine.
It is very important you think through the room you're going to quarantine yourself in, and all the things you have inside (and what others at home might need later), because once you go into quarantine for at least 14 days, you have to minimise what comes out of the room once you're inside.
How to choose a room, and planning for your Covid-19 quarantine
Choose a room with an attached bathroom that no one else will use during your quarantine, preferably with a window or balcony to let in natural air and/or light.
Remove all unnecessary furniture, linen, or other household things that family members will need, and anything you might contaminate that's not washable/sanitizable, because you'd probably have to throw it away (following Covid-19 waste disposal protocols) later.
Carry your prescribed medicines inside with you along with your prescription, and take responsibility for having them as prescribed on time. Also, keep some throat lozenges for your throat, and any other medicines you usually consume.
Take essential medical equipment into the room. A thermometer and an oximeter are a must! Plus anything special that you require regularly. I took my asthma inhaler and spacer with me as well.
Organise to receive fresh clothes every day. Ask someone to make a complete stack of your clothes for 14 days – from outerwear to innerwear – and keep them outside the room. Keep only 1-2 days' fresh clothes inside with you, because you don't want to be opening cupboards or handling uncontaminated clothes when you're infectious. Plan it in a way that someone will place fresh clothes outside your room daily, so you can take them in when you need a change.
Take in small quantities of snacks along with tea bags or coffee, for you to have whenever you want, without having to ask for it from outside and increasing contact with others. Remember, neither you nor your family should consume your unused snacks/condiments when you get better, so keep only what you can consume fully inside the room.
Don't forget Water. This one time I'll recommend bottled drinking water packs, because your usual glass/plastic water bottles will have to leave the room and be handled by others, in order to be refilled. And you don't want that to happen.
Plan for in-room dining. Take a couple of mugs, plates, and cutlery items inside, which you can wash out yourself. And order some small biodegradable disposable plates, glasses, and cutlery to use and throw, as per Covid-19 waste management protocols.
Other essential items must include an electric kettle to make hot water for steam inhalation; to make the aforementioned tea/coffee; and to wash out any reusable crockery or cutlery you keep inside the room.
Keeping your room clean and safe. Keep small quantities of dishwashing detergent, clothes detergent, surface sanitisers, and hand sanitisers, along with relevant scrubs, tissue boxes, and toilet rolls if needed.
Waste management stuff. Garbage bags and two dust bins – one for food waste and other room stuff, and one for your used tissues, and masks.
Masking yourself. 95 Masks, please get plenty, and change them every day. You may be alone in the room, but you will need it every time you open the door to receive food, or hand over garbage for disposal.
If you don't have any or some of the things listed above, you can order them on Amazon.in, or your local delivery service. I've shared some links to essential quarantine products I bought and used, here.
---
---
What to expect when you have Covid-19. Some Symptoms and Challenges.
There are a lot of articles on the internet that tell you about the symptoms and challenges that come with being Covid-19 positive. Avoid most of them, because they're mostly negative, insensitively written, and will give you the feeling that you're most likely going to die. This is not true 97 out of 100 times, because the death rate among those being Covid-19 positive is less than 3% (as of writing this post).
Here's what I gleaned off the official websites of ICMR, WHO, MoHFW, and other credible sources like Harvard, and CDC (links at the end of this post). This is also what I experienced first-hand.
A. Covid-19 apparently catches the throat first, and travels into your system from there. This is why masks are recommended for prevention, and gargling/steam helps when you've just caught the virus. So you will have a sore throat, accompanied by pain and rawness. Keep basic steam inhalation tools like a kettle and bowl for hot water, and capsules of Karvol Plus or Easy Breathe, to use at least twice a day.
B. You will most likely get a cough, and you will probably cough a lot like those folks in the old Bollywood movies. I found myself mouthing "Betaaa… tum hamari phikar mat karo… bhagwan mere paas hai" in a raspy voice that sounded like a cross between AK Hangal or Om Prakash. Learn to deal with it, and drink warm (not hot) water often. Sip it, don't glug it down, or you'll simply end up peeing a lot.
C. Yes, you do need to stay hydrated, so drink sufficient liquids, and include juices if possible. But not the stuff that catches your throat, or the kind they call "thanda". Vitamin C drinks like Orange and Amla are great. I drank a lot of Amla based Vitamin C drinks.
D. Expect fever for at least a week. Less if you're lucky. Your doctor will prescribe medication for it, so please take it diligently. Fever indicates an infection and your body's response to it.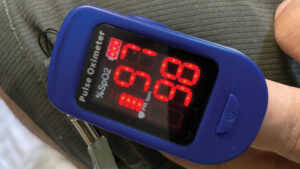 E. Your oxygen levels are most important. So use an oximeter regularly to check your oxygen levels and heart rate every 2 hours initially. Do this without fail between the 5th and 10th days. There are many opinions on what is a safe level and what's not. I recommend you ask your doctor and escalate the matter if it hovers around 94 and 95. Also, take the 6-minute walk test.
F. Fever, cough, breathlessness with tightness in the chest will happen from Day 1 to Day 4 or 5 at least.
G. Loss of taste and smell. I lost my sense of taste and smell around Day 5. It stayed that way until Day 17. Don't panic. Just inform your doctor. I used this loss of taste/smell to my advantage and started drinking tea/coffee without sugar. I also started consuming a lot of amla and giloy, because their horrid taste didn't matter for those few days!
H. Body aches will happen. Around Day 6, my body aches started, especially around the joints. One day, I couldn't even stand or walk. I used apricot oil to self-massage and this really helped. My headaches required me to take painkillers.
I. Days 5 to 10 are the most critical days of Covid-19. At this time you can expect weird symptoms to crop up, so don't be alarmed, but tell your doctor about them. These days also indicate whether the virus is loosening its grip on you, or whether you'll need to fight it some more. Stay very alert during these days, and don't take it easy if symptoms recede. Keep taking your prescribed meds!
You don't want it to be like the last frame of a horror movie, where the reincarnated villain pops up again when you think the nightmare is over and done with!
J. Breathlessness continued throughout, until around Day 11 for me. It still hasn't gone away after I turned negative, but it is not as severe as before. Keep doing your steam inhalations, and don't take it easy on that front. You don't have to do full deep breaths, but as much as you can slowly, even shallow breaths will do, as long as some relief comes to your nose, throat, and lungs.
K. Tiredness and exhaustion will overcome you. Don't fight it. Be happy and take the rest your body needs. I pretended I was a pampered pet dog or cat throughout and kept alternating between eating and napping.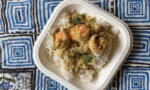 L. Hunger will come and go. But stick to a routine and eat small airplane economy-class meal quantities, even when you're not hungry. Because you need the strength, and something to offset all the medicines you're taking. The meds will probably take a toll on your stomach and bowels, so be prepared for many visits to the loo, and consider that your "new normal" in the quarantine.
M. Stay warm, bathe daily, keep your room and air clean if you have the energy. You don't want to catch a cold and encourage pneumonia, which is a common accomplice of Covid-19. If you get it, you'll have to add another 4-5 days to your treatment and quarantine!
N. Change your clothes daily and soak the used ones in hot water, detergent, and Savlon for an hour or two before draining out the water. I did 3-4 days' clothes at a time, and then let them drip dry for washing after they were suitably disinfected. These things may be tiresome, but do them if you can, because you don't want to create a mess in your room, and the activity will keep your mind occupied.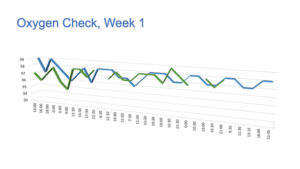 O. Keep a record of your temperature, oxygen, and pulse rate on a piece of paper. Or take photos of the thermometer and oximeter readings. Share the readings via phone or WhatsApp with your doctor or principal caregiver, daily. I used Microsoft Excel and PowerPoint, to share a real-time visual graph with my family and doctor 🙂
P. Take time out to contemplate your body in silence, sensing every part, every breath, and get in touch with yourself. You'll be surprised how good it feels, and how much your body tells you, especially if it is going bad, or getting better.
Q. Light at the end of the tunnel. On Day 11, a lot of the symptoms I had suddenly disappeared. Only the exhaustion and breathlessness remained. If that happens to you, don't get excited and start exerting yourself or taking risks. Remain in isolation, or home quarantine until your Doctor tells you it is okay to mingle with others (mask on, always). Do not step out of your house until it's 17 days since you tested positive.
R. After 17 days, you can get retested, and if negative, [Update 8 May, 21] ] After 12, 14, or 17 days, depending on what your Doctor advises, if you don't have symptoms anymore, you can return to regular life. But you must continue taking all the precautions you took earlier. They may tell you you're immune now, which is probably true, but that doesn't mean you cannot be a carrier. And there's no guarantee that you won't catch Covid-19 again. [Update]: The latest retesting guidelines announced by ICMR state you should not get tested again after you recover, as it puts an unnecessary load on the testing infrastructure. Get tested only if symptoms remain, or return.
S. Logistics during your 14/17 days of quarantine? Stay in your room, and pace out your meals and medicines. Stick to a planned schedule, including one to check your oxygen and temperature. Use small disposable plates, cups, and bowls, so that they can fit in dustbins, and be trashed easily. Choose 100% biodegradable stuff that is available nowadays.
T. Discipline is good for your system. It is also good for your caregivers outside the room, who will be quite frightened and stressed, not knowing what you're going through inside. So keep them informed via phone, and respect their time and efforts outside your Covid-19 world as well.
U. Listen to your Doctor and follow all advice given to you. This isn't time to be extra smart, and pre-empt doctors or second guess the virus. Coronavirus is deadly, and we're only just getting to know what it does and how it can be fought. Don't take chances, please follow all prescribed protocols. Don't miss doses of meds, skip meals, or develop fatalism. You have to fight the virus with food, nutrition, and inner strength. You have to fight the positive, with positivity!
W. If at any time you feel you're losing control or feel your breathing falter excessively, get to a hospital. Remember you have to plan for it early, as there's a huge shortage of beds, and single-occupancy rooms are almost impossible to get. Don't hesitate to get to a government hospital either. The new ESI hospitals and facilities of the government are pretty good, and they're sending a large part of the 97% of survivors back home and healthy!
Y. The ugly, the bad, and the good. We as a nation may have faltered by underestimating the impact of the Coronavirus, and as people, we are surrounded by Covidiots who don't wear masks, and by Covidiots who crowd places recklessly. But I have also seen strangers come together in my time of need to help out selflessly. Doctors, healthcare workers, ambulance drivers, and hospital staff – they're truly heroes who deserve huge applause and respect!
Z. The biggest surprise to me was the Government and Admin that connected with me during my quarantine. After my first call to the helplines, I received follow-up calls every day from different doctors from the Gurgaon Health Department, the Haryana CMO's office, and several others who I cannot remember. All of them were pleasant, reassuring, and kept their words of follow-up, sending free meds, and providing help whenever required, including booking hospital beds and sending an ambulance (for another family member who tested positive subsequently)!
I am truly grateful for having come out of this alive and relatively strong, despite having a panic attack one night, writing out my Will on another night, thinking I won't survive Covid-19.
But there's no doubt, many others are not so lucky.
We clearly cannot stop taking precautions of wearing masks, sanitising hands and surfaces, and practicing social distancing, in our daily lives. We have to remain alert to the Coronavirus.
And despite all the precautions we take, if we get infected, we have to be alert to our bodies and have to strictly follow the required treatment, without exception.
We humans have shown great resilience at different times. This time is another one of those times where we have to step up and be the best we can be. With extreme caution, and without fear.
Important Notice: I do not claim medical expertise or any kind of expertise with Covid-19. I am simply sharing what I learned through research online, through discussions with doctors, and my own experience with Covid-19. Please use your own judgment, and medical advice wherever necessary.
PS. On the Carpenter: After I tested Positive, I phoned the Carpenter, gave him my news, and insisted he gets tested along with his assistants. I sent him a copy of my Positive report as proof of my illness, and contact, should any hospital or testing lab ask for a reason for testing.
In response, he told me didn't know where his assistant was and stopped responding to my phone calls after that.
The only option I had, was to inform my Condominium Office to bar him from returning to any other unsuspecting apartment in the complex.
---
Additional Covid-19 Related Reading
Detailed Answers to Frequently Asked Questions on Covid-19 / Coronavirus (PDF)
Source: Ministry of Health and Family Welfare, Government of India
ICMR Approved Covid-19 Testing Labs (PDF) – Last Updated 3/Dec/2020
Source: Indian Council for Medical Research
FAQs and Answers around Covid-19 in 16 Indian languages
Source: Indian Council for Medical Research
Everything You Wanted To Know (And All The Answers Available Today) about Coronavirus
Source: World Health Organisation
Covid-19 Management Guidelines for Gated Communities and RWAs (PDF)
Source: Ministry of Health and Family Welfare, Government of India
Covid-19 Symptoms Checker and Other Important Information
Source: Reliance Foundation
---
.