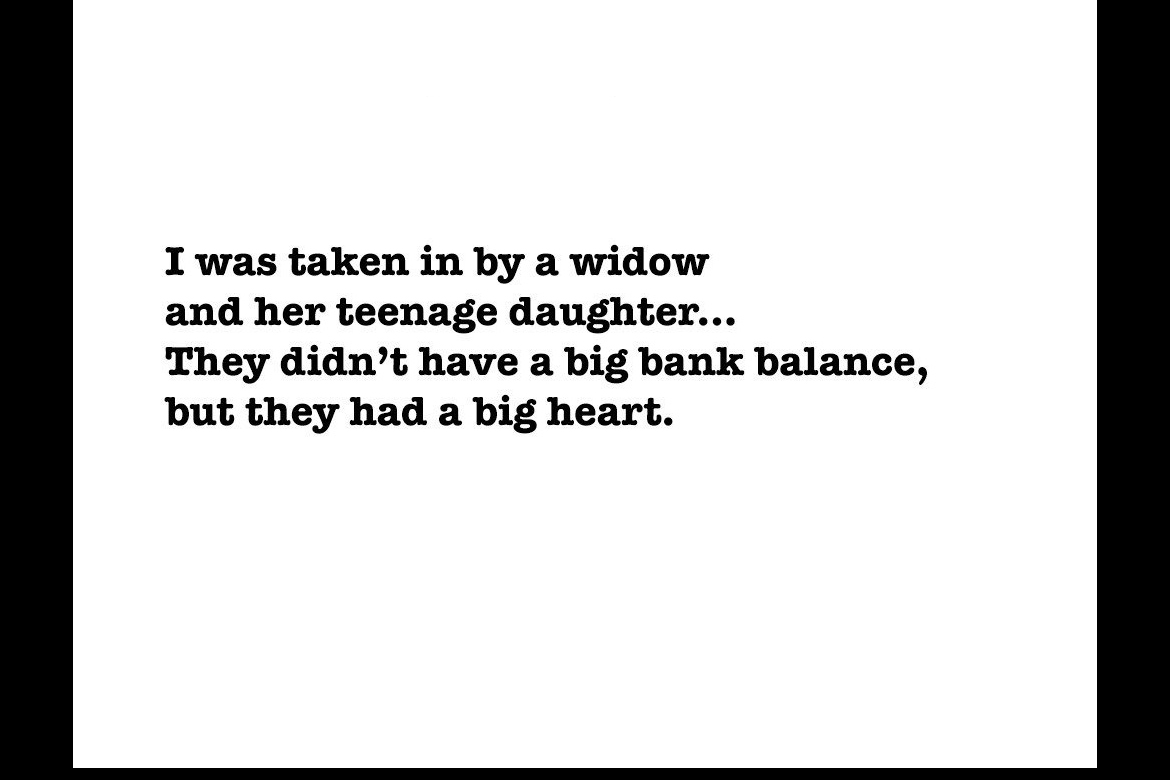 I was born in a not-so-well-to-do family. The eldest and only male among five siblings. One of my sisters died within a week of being born. And the rest of us grew up in real tough times. You see dad ran away, and mom not too upset about it started seeing others and generally left us to fend for ourselves.
So I ran away.
Then I was taken in by a widow and her teenage daughter who lived in the neighbourhood. They didn't have a big bank balance, but they had a big heart.
We took to each other like we were meant for each other. They fed me, showered me with love, and in turn I took on the mantle of a protector. After all, I was the man of the house!
I could come and go as I pleased at first – often visiting my sisters who still hung around perhaps imagining mom or a suddenly returned dad would take care of them – but in vain.
Food was always plentiful, and I grew stronger and bigger by the day. Handsome I might add, considering the admiring glances I got from everyone, especially females.
But my sisters remained skinny and scrawny. And if ever they came around to my new home, I would offer them food. My new family happily accepted these visits. But the visits didn't last.
My sisters were more interested in the males hanging around the colony. It bothered me to no end, and despite the noises I made, they did what they pleased. And this drew us apart.
In fact, the last time I saw my youngest sis, she was making out with some nameless, faceless fella in the street behind my house. I was disgusted, but he just glared at me and continued pleasuring my sis. That was it, the last I saw of her.
Meanwhile, my new family had started treating me like a king. I would get the best to eat, I could do what I want, sleep when and where I wanted while they adjusted to keep me happy.
And they never bothered to educate me. It was like 'I'm going to always take care of you, so why should I bother'. The mother loved me so much by now, I realised I was a surrogate for her son who'd gone away and completely forgotten her.
This emboldened and I dare say really spoilt me. I started taking advantage of them. Bullying them to give in to whatever I wanted, scaring away the daughters friends…
And then, I guess your pedigree shows. I began doing the same thing my father and mother did. Going out whenever I wanted, fighting with the neighbours – and of course, jumping on the bones of any women who was even half willing.
In a few years, the colony was filled with kids who looked like me. Needless to say, the rest of the people around began to hate me.
The landlord of the old lady's house even threatened to evict us. But I continued to rule the roost.
I became a king.
Then the teenaged daughter got married. And her mom suddenly realised she'd not prepared herself for this.
She had no one except me. But by now, I was a liability for her. I couldn't do any work, and she couldn't stay at home to take care of me.
I didn't realise the enormity of the problem. Not even when she packed me off to live with her daughter, who saw my plight, and decided to once again take me in. Her husband made the right gestures and even thought I'd be helpful in their home, being a tough-looking fella.
But it was not to be.
I was so spoilt by the love of the old lady, I wasn't willing to accept I was no longer in her home. Or that I was no longer king.
I tried my old tricks and tried bullying my new family, and they resented it. The husband started at first by simply denying me access all around the house.
Foolish me, I started having fights with him. And one day, emboldened by my visiting step-mom [you could call her that] I even attacked him.
Today, I am old and I sit on the balcony and think back on all this. And I realise I am completely alone. Banished literally from their lives.
They feed me, they send me out with the servants every day. Once in a while, my step-sis goes for a walk with me.
My step-mom rarely visits, and when she does, she avoids me, because she doesn't have it in her to face me.
The one she made king, is now actually a pauper. A lonely soul, bereft of love and affection.
It doesn't matter to me.
I sit by myself and occasionally scare the neighbourhood kids who often tease me. I make a lot of noise. It's the only thing I can do.
After all, I can't move very far. Because nowadays, they never take off my leash.
Yes, leash… I'm a dog. And nasty old dogs are kept on a leash… what did you think??
---
ps. this is a work of fiction. any resemblance to anyone living or dead would be hilarious!