I first reviewed Chimichurri Asian Kitchen on Zomato, after a spur-of-the-moment visit back in 2019. Two weeks ago, I made another spur-of-the-moment visit to this highly-rated Asian Kitchen (restaurant), in Marol, Mumbai. Delighted to say, that the experience was as wonderful and fulfilling as it was when I first dined here. So much so, that I returned again the next night for a longer meal!
The Drinks at Chimichurri Mumbai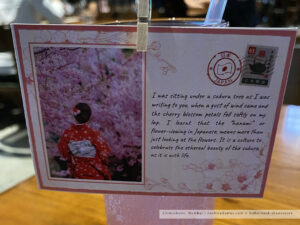 ⭐️⭐️⭐️⭐️⭐️ The beautiful #hokkaidospring – perhaps the most delightful #cocktail I've ever had, anywhere!
⭐️⭐️⭐️⭐️⭐️ Two great house-special cocktails, Kanpai and #Tom Yum Bowl. Both were delightful and beautifully flavoured.
The Food at Chimichurri Asian Kitchen, Mumbai
⭐️⭐️⭐️⭐️⭐️ The Seafood Sizzler with XO sauce that was fulfilling in every which way!
⭐️⭐️⭐️⭐️⭐️ Devil's Chicken Bao. I haven't tasted anything like this ever and could have had four more of them. The complex flavour and texture of the filling, the fluffiness of the bao itself – Delicious!
⭐️⭐️⭐️⭐️ The assorted sushi platter and the prawn hargaw were good, and very filling, but could have been lighter on the palette. So, good, not great.
❌😵 The Canadian Honey Chili glazed spare ribs were a disaster! The flavouring itself was decent, but the ribs themselves were tough and chewy. Not "rare" tough, but "uncooked" tough. In my experience, this happens when frozen meats are not defrosted properly and cooked in a hurry. I tried explaining this to the staff, but they came back with a "message" from the Chef that "यह ऐसे ही होता है" 😐
Really?? The Chef didn't even have the decency to come out and find out why someone didn't like one of the most expensive dishes on the menu?! I thought Chef might be busy and decided to forget about it until I saw a Chef wandering around the restaurant and sitting at the billing counter to rest. This attitude marred an otherwise perfect meal. One of the three ribs was left untouched on our plate. The other half-eaten ones were our testimony to our distaste for them.
⭐️⭐️⭐️⭐️ The restaurant offers a complimentary cake to those whose bill is over a certain amount, and we qualified for that. But I chose a slice of Cheesecake instead, with a (paid) cup of coffee alongside. The cheesecake was a bit too sweet but good and went well with the coffee.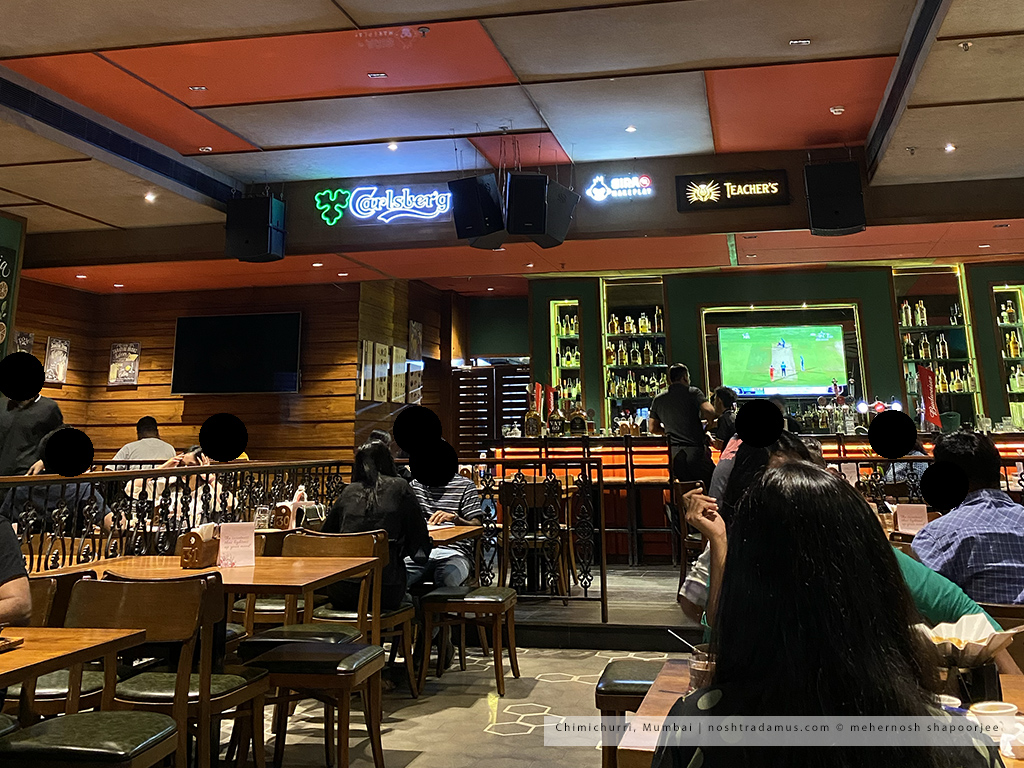 The Staff and Service at Chimichurri Mumbai
⭐️😊⭐️😊⭐️ The Staff and Service (barring the dismissive comment of the Chef) was outstanding on all three of my visits. Thank you all!
⭐️⭐️⭐️⭐️⭐️ In summary, #Chimichurri will be one of my go-to places in #Mumbai!
---