My love for Meghalaya started 20 years ago. It was my first trip ever, to Meghalaya and northeast India. But at the end of the short visit, I wanted to remain in Shillong and not return to Delhi where I lived at that time.
My friends and family wondered aloud to me: "You spent just around a week there, and you fell in love with the place! What is it about Meghalaya that got you so hooked?"
"Well, for starters, I love the food there…" I began explaining… and here, two decades later, I am still listing the many things that give me immense joy in Meghalaya.
The skies are brilliant, the land is beautiful, and the people are nice.
But there's more to Meghalaya than meets the eye.
"Scotland of the East"
Well, this is a cliché that doesn't even come close to showcasing the joy that is Meghalaya.
In order to truly grasp the depth of the statement I've made above, I'd like to share some common sayings in Meghalaya:
If you don't like the weather here, wait a few minutes, and it will change.
"The abode of the clouds" is not an advertising claim, but a reality. The Meghalaya is blessed with an abundance of clouds that tease and dazzle all day, every day of the year, and create a mesmerizing medley of seasons, landscapes, and moods all around.
---
If you drop a seed or fruit anywhere in Meghalaya, a plant or a tree of it will emerge from the ground in a few days.
This is not "an old jungle saying", but the truth. The clouds that dwell here, bless the hills and valleys of the State with an abundance of rain, that nourishes the land, which in turn throws up a wide variety of natural resources unlike anywhere else in the world.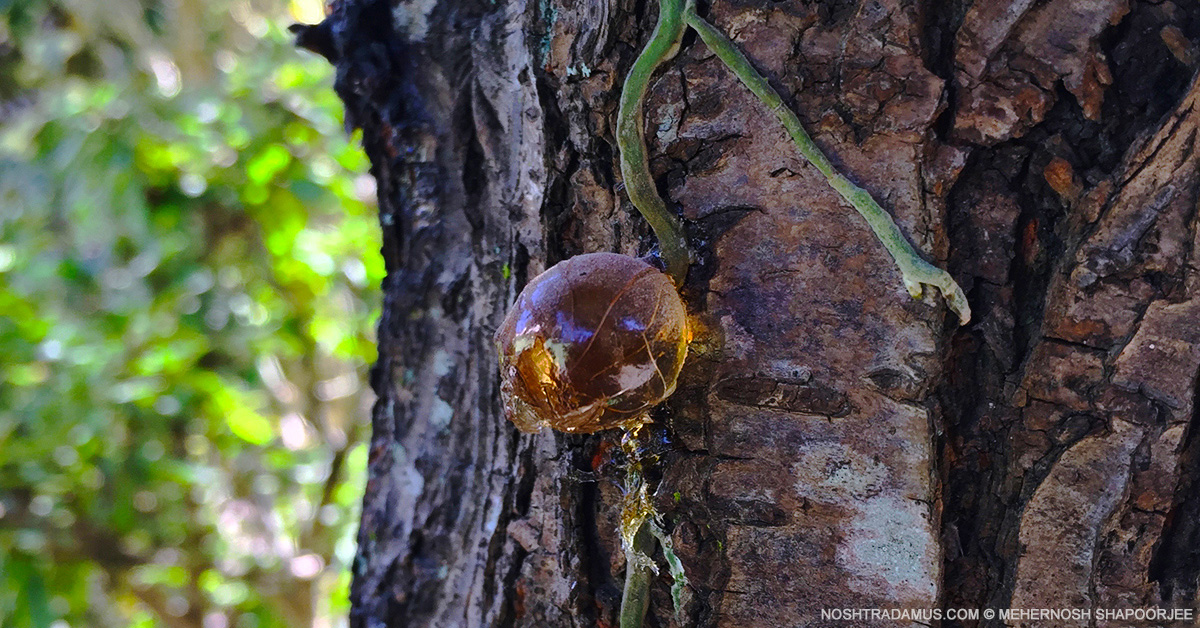 ---
If you're looking for culture, just look around you.
You'll find culture in everything you see, because it isn't restricted to museums and special occasions in Meghalaya. You'll find culture in everyday life; in the way people greet each other, the way they dress, and even in the way they drive.
Traditional ways co-exist with contemporary needs, as the past and the present collaborates beautifully across Meghalaya.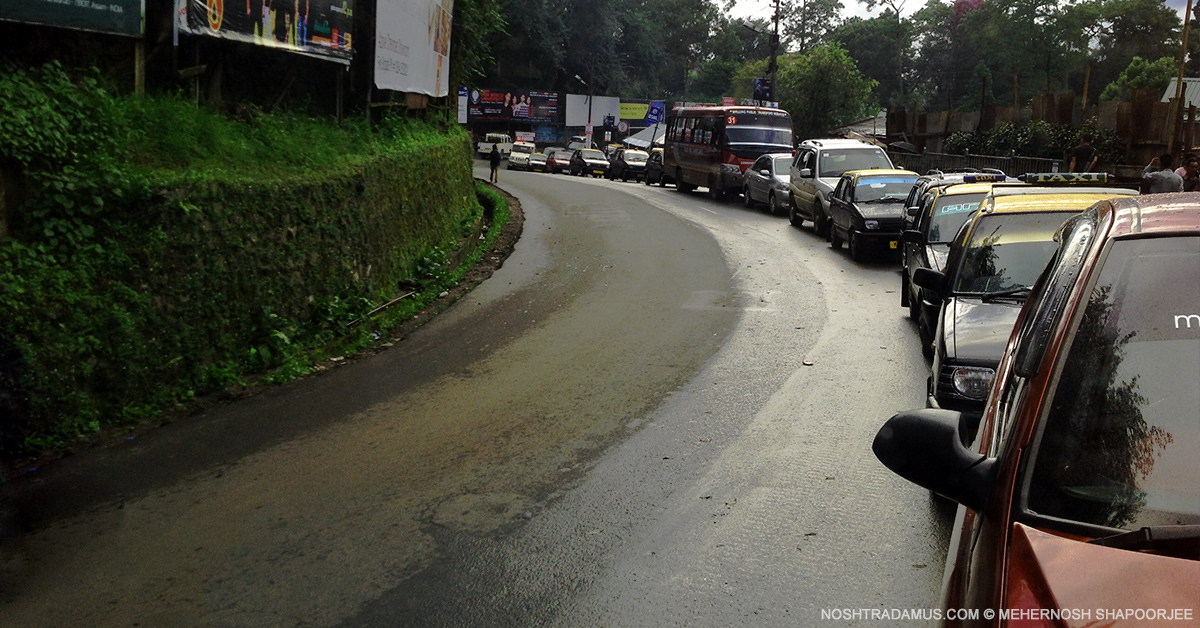 If what you've read so far appeals to the heart, here are some facts that will boggle the mind:
No added colours or flavours. A lot of Meghalaya's produce is organic and pesticide-free. Which means you enjoy the purest and safest variety of many agricultural crops and nature-related products in Meghalaya. Lakadong turmeric is one such example of nature's bounty that doesn't have an equal anywhere in the world.
Untouched by hand. Interestingly, many products in Meghalaya come from crops that grow wild and have not been planted by anyone. They pop up on their own amid paddy, areca nut, and other fruits, vegetables, and flowers. They crop up all over the mountains, giving the locals an agricultural bonus, if they choose to harvest them. Jackfruits from Tura, and Aloe Vera in the Garo Hills are two examples of things that grow wild and are just ripe for the picking. And the government's initiatives around Jackfruit is a great step toward leveraging these low hanging fruits.
No conditions apply. Weather in Meghalaya is consistently beneficial to agriculture and livelihood. It is as if the sun and the rain know exactly when to come out and when not to. As a result, farm output is less dependent on nature, and more on inputs by its farmers. But with global warming and the other nonsense happening in the surrounding environment, who knows if these ideal conditions have a future.
How does Meghalaya compare and compete with the rest of India and the world?
Meghalaya is a great study in History, Geography, Civics, Sports, and Contemporary Arts. But it needs to do a lot of work on its Economics, before it can graduate to being a successful and significant player in the national and global stage. But more on its economics, later.
---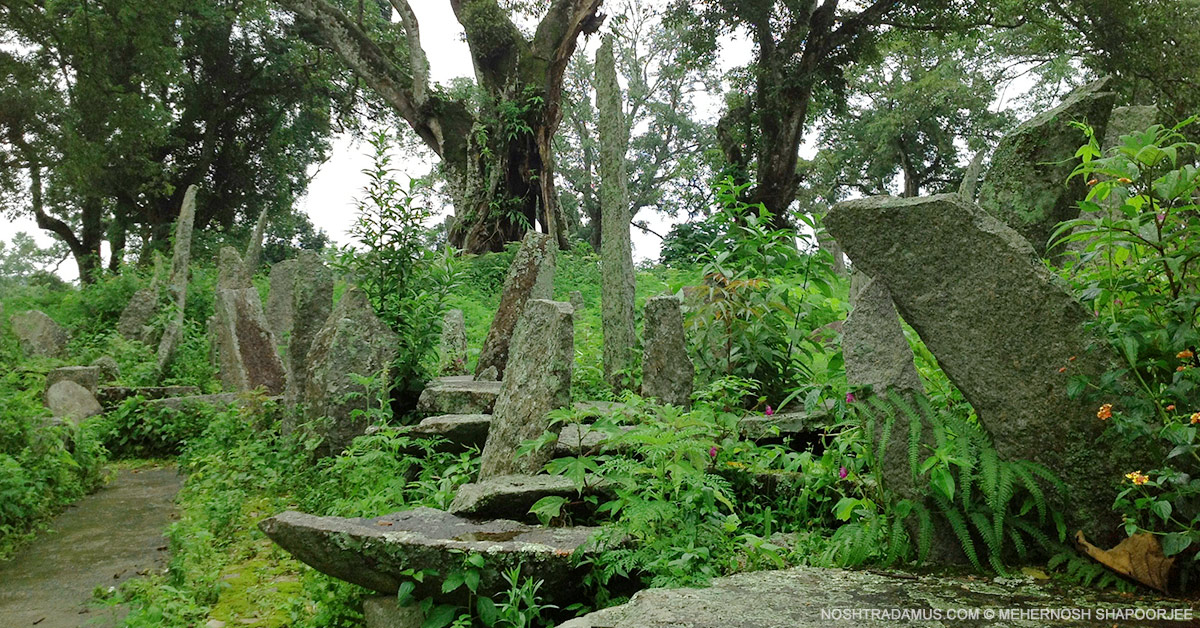 For the History lover, Meghalaya has plenty to contemplate on and learn from. Ancient monoliths, centuries-old festivals and hereditary customs still dot the landscape and lifestyles of the State. The monoliths at Nartiang, and the Sacred Forest at Mawphlang, are just two of the many places rich with history and legends of the past.
---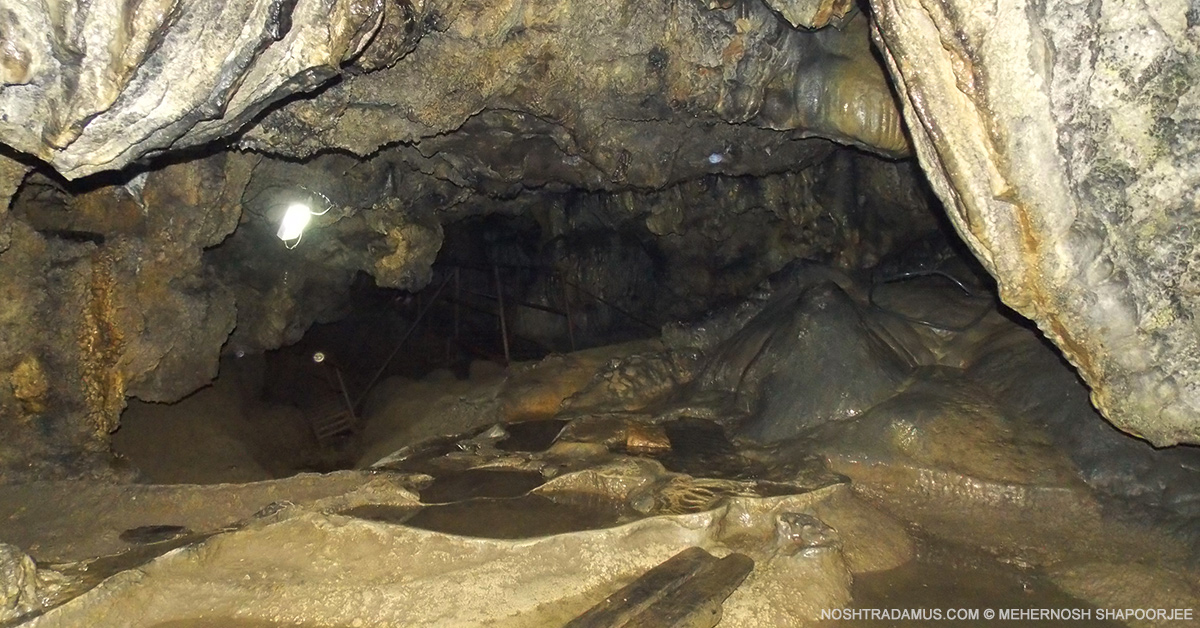 Geographically speaking, Meghalaya home to the ancient rocks that place the history of planet earth currently in the Meghalayan Age. It is home to other natural wonders as well. From ancient stalagmites and stalactites in centuries-old natural caves like the ones at Mawsmai, to perpetually flowing rivers and waterfalls in Sohra; from surprisingly transparent Umngot river at Dawki, to mysteriously impenetrable Sacred Forests; the State has them all, and then some more.
---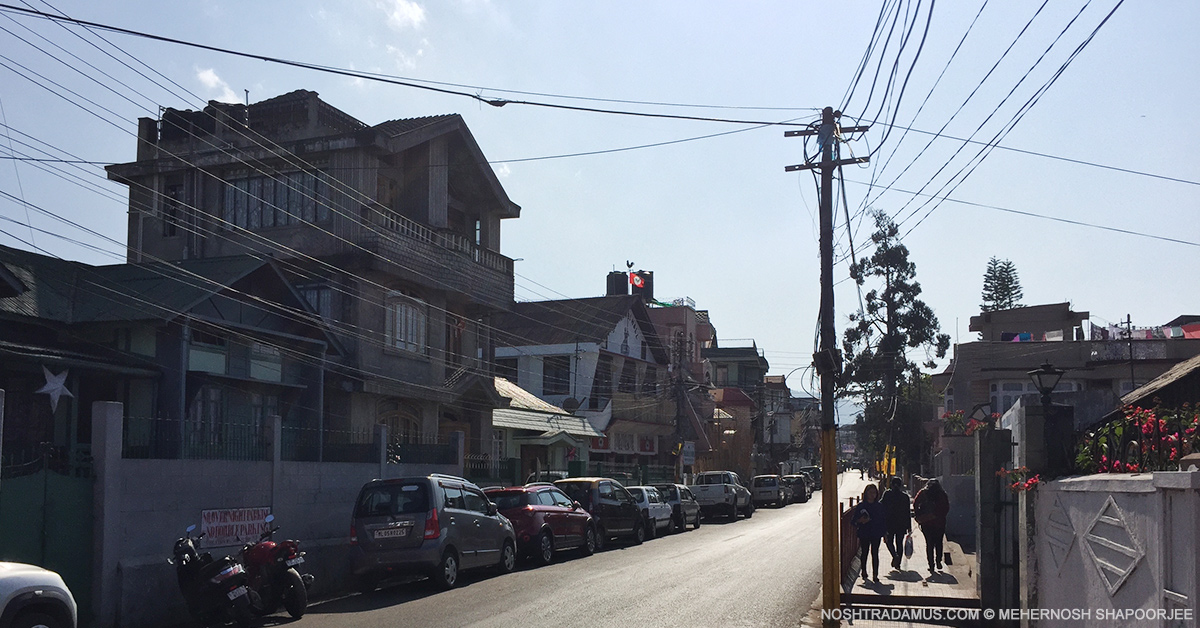 Civil Society and Local Governance are not wishful ideals but thriving practices in the State of Meghalaya. People live with respect for others and the space they occupy. Local headmen and church congregations ensure people live in harmony and by a value system that promotes collaboration, cohabitation, and decency in all walks of life.
---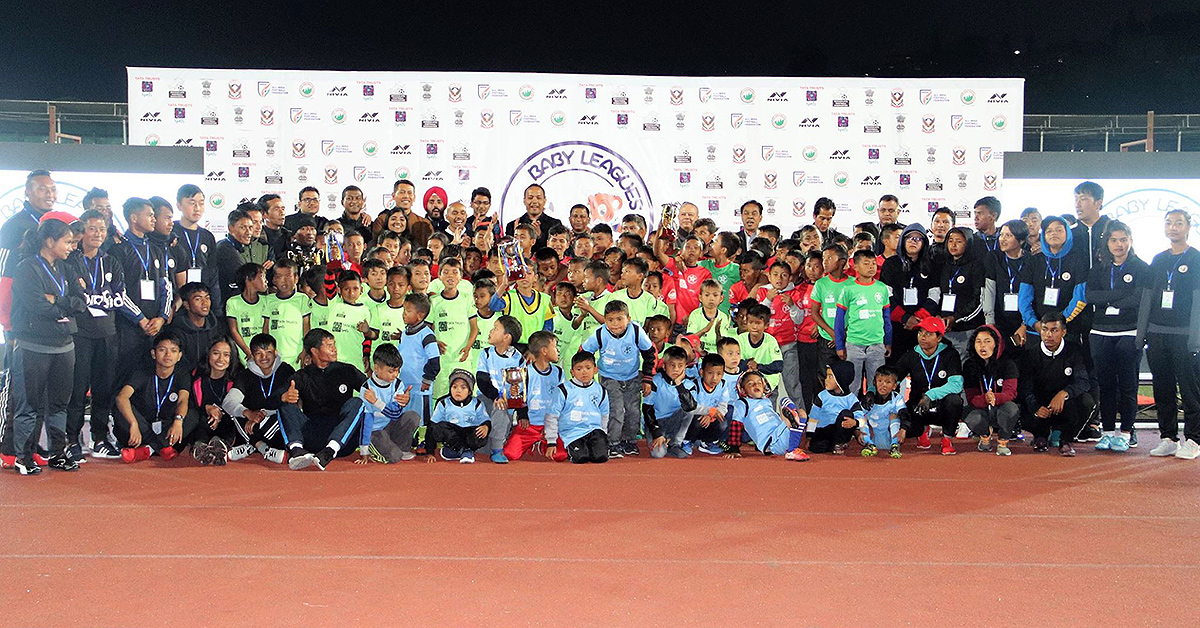 A football ground at every turn is not an exaggeration when it comes to Meghalaya. You cannot drive for half an hour anywhere in the State, without coming across a football ground. And most of the time you will see teams fully kitted, playing serious matches in front of cheering crowds! While other sports are played in Meghalaya, football is the local favourite. Besides the well-known Shillong Lajong FC, there are many other football clubs brimming with talent all over Meghalaya. So much so, that Meghalaya has the unique distinction of having its own Baby League for kids as young as 4 years of age!
---
Musically inclined Meghalaya actively nurtures mesmerizing forms of traditional local music and dance, as well as a vibrant western and contemporary music scene. With Shillong often referred to as 'the Rock Capital of India', the state is also seeing the rise of other forms of contemporary music in recent years.
Besides rock legends like Lou Majaw, we also have Rudy Wallang and Tipriti Kharbangar with their Blues band Soulmate entertaining audiences with their music around the country. In recent years younger artists are experimenting with Funk, Jazz, Hip Hop, and other genres, and blending them with Khasi folk music and lyrics. If you like music, you must check out bands like Blue Temptations, Summersalt, Cryptographik Street Poets, and Khasi Bloodz (featured video above). Seriously.
---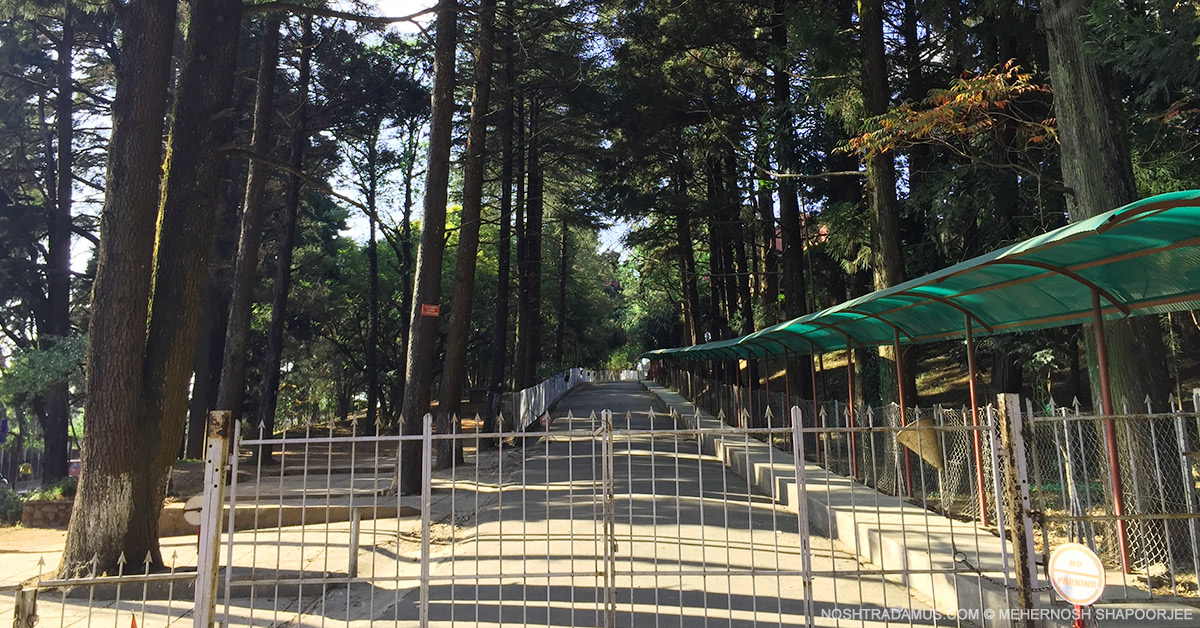 Oxford of the Northeast? Given Meghalaya's comparison with Scotland for its natural beauty, I am surprised they don't compare Shillong with Oxford, because of its great and many educational institutions. Yes, Meghalaya offers the best education options in northeast India. With English being the main medium of instruction and learning, Shillong is a magnet for youth with aspirations (and family money) from all over northeast India. Not only does it have well-known schools and colleges like St. Edmund's and St. Anthony's that provide an excellent education, but it is also home to many other advanced learning institutes. Shillong also has an Indian Institute of Management (IIM Shillong), the North Eastern Indira Gandhi Regional Institute of Health & Medical Sciences (NEIGRIHMS), and the legendary North-Eastern Hill University (NEHU).
As a result, Meghalaya has a very large pool of educated human resources which it can leverage for the greater good, and potentially build a robust and sustainable work-force in the State.
I said potentially, because despite all the glorious things Meghalaya has to offer, the State remains vastly unexplored and not much is known about this beautiful place beyond Sohra, Scotland of the East, and now NH7 Weekender.
And if you haven't heard of Sohra either, I've made my point, because most people only know of the place by the name the British gave the (formerly) wettest place on earth – Cherrapunji.
Adding more joy to Meghalaya.
Fascinating and inviting as it sounds, Meghalaya is most definitely a state of joy for the local people and a few explorers like me. But it has a long way to go to make it really enjoyable for people across the country and the world.
Meghalaya needs more infrastructure and better service quality in tourism and hospitality. It needs more professionalism and accountability in business. And with better marketing, it could bring in more than the busload of chips-and-water-bottle buying tourists from Assam and the occasional traveller from mainland India.
The previous Congress governments laid the foundations on which Meghalaya currently stands. But what got Meghalaya here, won't make it sustainable in the future. The current State government led by NPP's Conrad Sangma seems to recognise this fact, and is making great strides on various fronts, and from bottom up.
But there is already a movement on the ground, that recognises entrepreneurship and self-help as a means to growth and progress, as against the traditional local belief that jobs and income are the responsibility of the government and bureaucracy. Interestingly, a significant entity pushing the entrepreneurship agenda is the government itself – with the Meghalaya Institute of Entrepreneurship (MIE) doing stellar work to encourage and nurture entrepreneurship, and innovation in growth.
Young entrepreneurs and their startups are creating resources, products, and opportunities all around. Vijay Byrsat and COLKS are training people from all over the State in various forms of agriculture and near-farm activities to increase productivity and agricultural output. Mark Laitflang Stone and Avenues are teaching life-skills and inspiring the youth of Meghalaya to bring out their best and pursue their life goals. Bandap Dewkhaid and Shillong Bamboo are creating innovative products from homegrown bamboo, and promoting environmentally responsible consumerism. And Aldon Mylliem with InTown Solutions is bringing professional marketing and technology services to people like Vijay, Mark, and countless others in Meghalaya, and helping them go-to-market and the world with what they have to offer.
Admittedly, the good folks of Meghalaya have a long way to go, before they reach the ultimate state of joy. But they have the right intent, determination, and lots of passion.
If you'd like to join hands with the people I've mentioned above and others like them, or if you would simply like to explore the State, please get in touch with me. I can connect you, and help understand the place and its people better. Who knows, you could also end up in the same state of joy as I am in when it comes to Meghalaya.
For more, fascinating images of Meghalaya, please scroll down below
---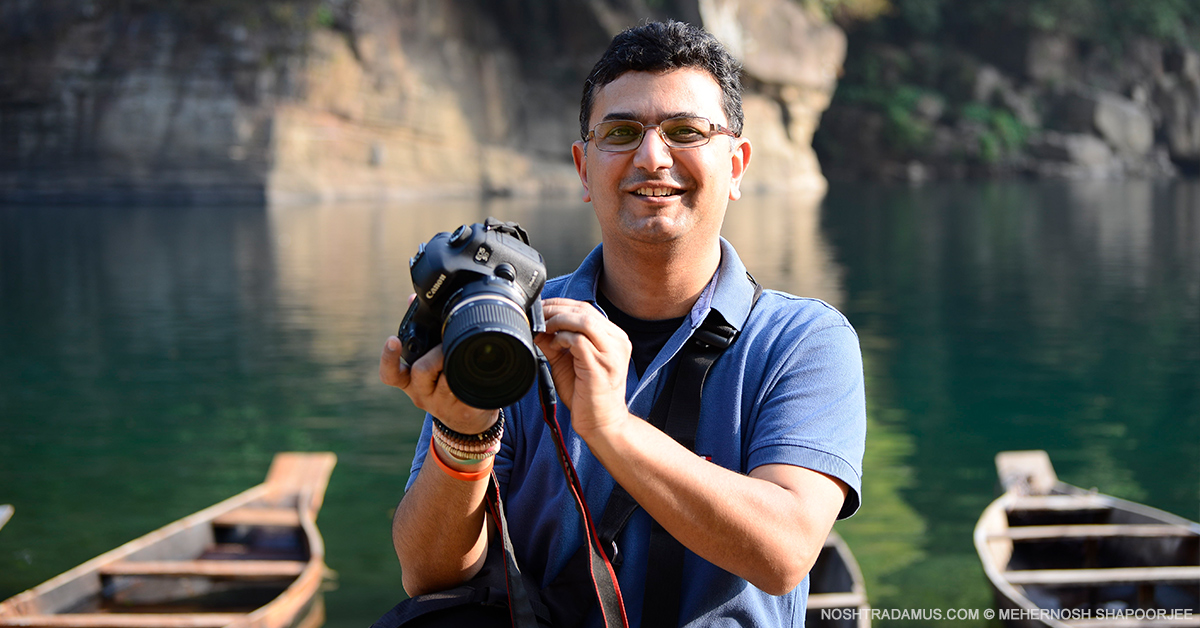 I have traveled and stayed in Meghalaya, for a countless number of times over the past 20 years. I have spent time with very interesting people from all walks of life here. And I have observed and learned a lot from all of them. Thank you, Hasina Kharbhih, Aldon Mylliem, Rina War, and Baphin K Sohliya for the knowledge and insights on Meghalaya, and most importantly, for your hospitality!
---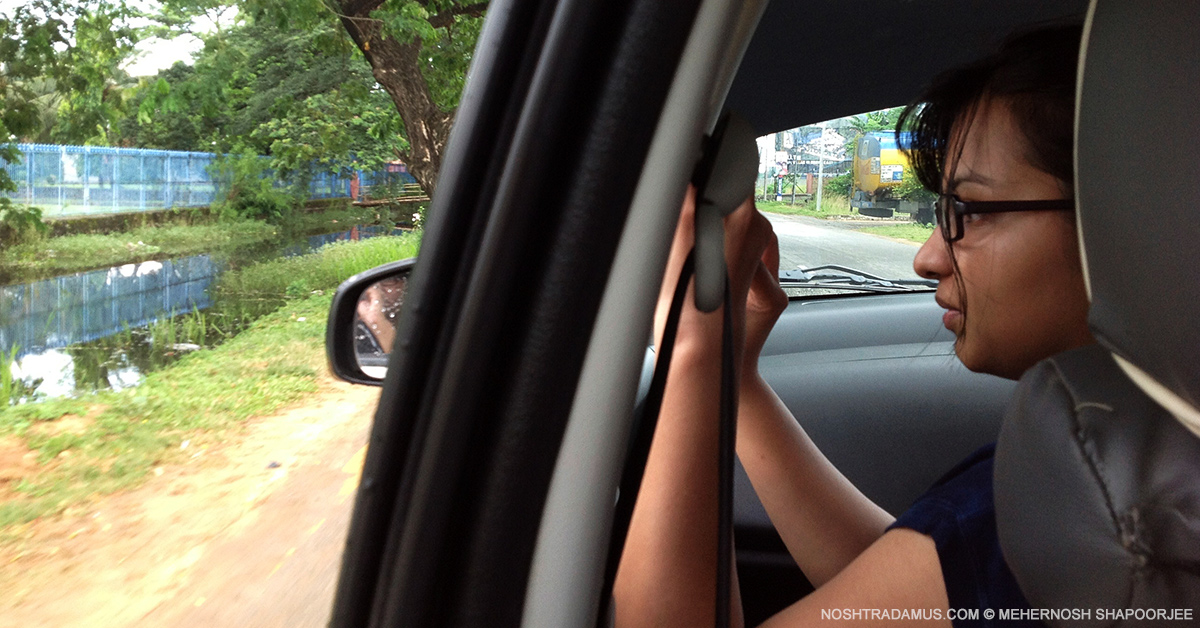 Shivani Garg is a professional photographer, who shares my love for travel and discovering new places and people. Some of the moments shared above have been captured by her on our travels together in Meghalaya.
You can read more of her travel stories on her website Hobogobo.com here.
---