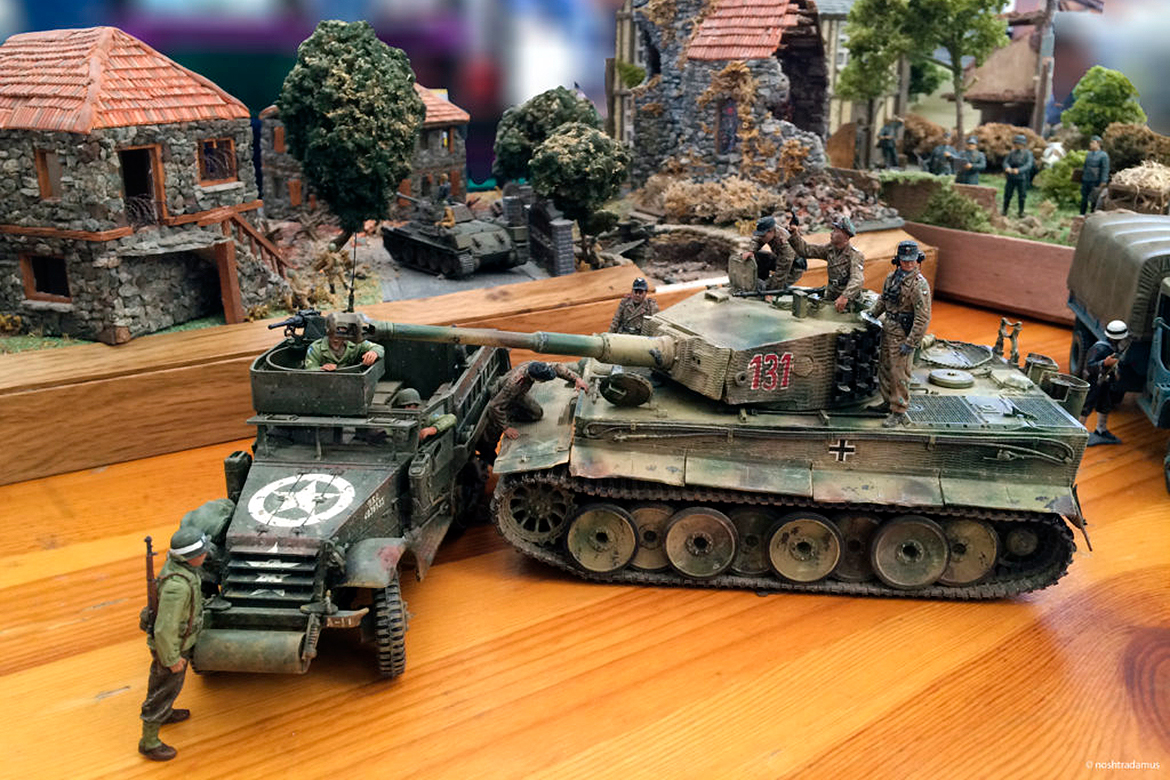 THEY SAY THE DIFFERENCE BETWEEN MEN AND BOYS, IS THE PRICE OF THEIR TOYS. AND THIS WEEK, WERE WE IN FOR BIG LITTLE SURPRISE!
At the start of our 2014 summer vacation in Nice, France – we stumbled upon this incredible exposition of figurines at Parc Phoenix near the airport. The tiny exhibition hall was packed with exhibitors and visitors dressed in all variety of clothing – from traditional French, to Hollywood pirate!
But what was really mind-blowing, were the intricate, detailed, beautiful and fascinating works of figurine art – that included knights in shining armour, to WWII scenario miniatures, entire french villages, and even steampunk spaceships!
Check out some pictures I took 🙂
---
---