My first visit to a "Social". Having heard of the Hauz Khas Social, when I spotted this place at Odeon, I decided to drop in with my friends for a quick bite.

In fact we were in two minds about going in, when the guy at the reception below encouraged us to try it, saying it will be worth our while.
It surely was, thanks to his enthusiastic welcome.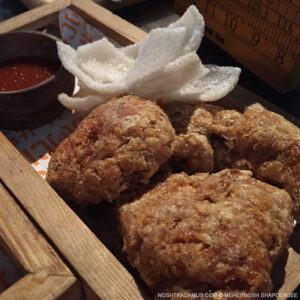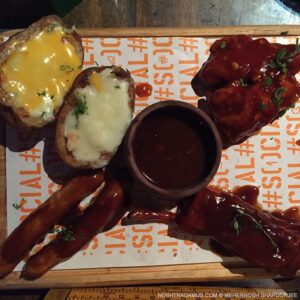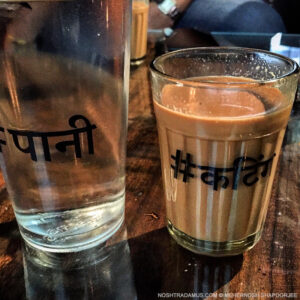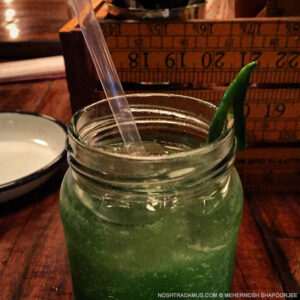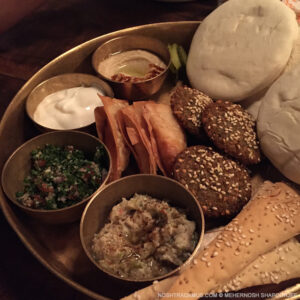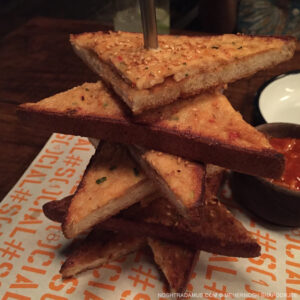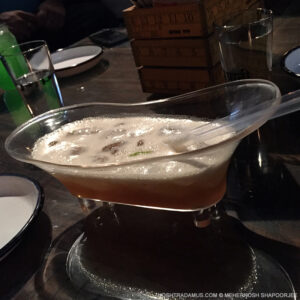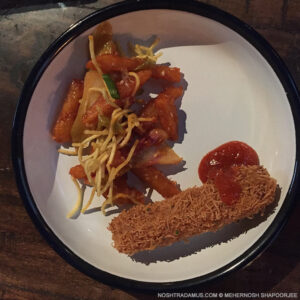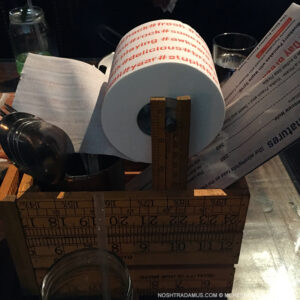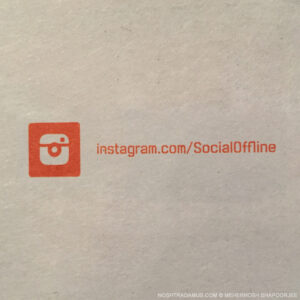 In fact, service enthusiasm is what struck me about the place the most. Despite the fact that it seemed like a very popular place thronging with people and packed tables, the staff was very collected and friendly and quick to attend to our orders and needs. Although my request for turning down the AC blasting above my head was not met…
Service: 5/5
The decor is quite interesting… not kitschy, not eclectic, but somewhere in between. Enough for me to keep finding something interesting at every glance. The bar, the bathroom, the display cases… are all quite fascinating.
The seating was comfortable, but I wish they could control the AC blasting above my head because it made me quite uncomfortable and I had to keep changing places with my friends to be able to sit under it!
Decor: 5/5
The menu offers a great variety of small and large dishes, and quite well priced, I have to add. We ordered Parsi Chicken Farcha, Sesame Prawn Toast, and a Lebanese Platter – and all three turned out to be quite delicious.
My favourite was the Farcha, not because I'm a Parsi, but because the pieces were beautifully spiced and well done, making every bite a delight till the end. Not what I would say for fast food chicken!
I enjoyed the sesame prawn toast, but I would recommend you eat them fast, because they weren't so good when they turned cold.
The drinks we ordered were quite surprisingly delightful! My own order of a Khus and Chilli mocktail was energising and had quite a kick, despite there being no alcohol in it!
Food: 5/5
The music was great, the value for money is fantastic, and overall Odeon Social turned out to be the biggest pleasant surprise for me in a long long time. It is my "discovery of the year".
Will sure be back. And maybe try out the one at Hauz Khas too!
This review originally appeared on Zomato.com here.