Mising Kitchen, Guwahati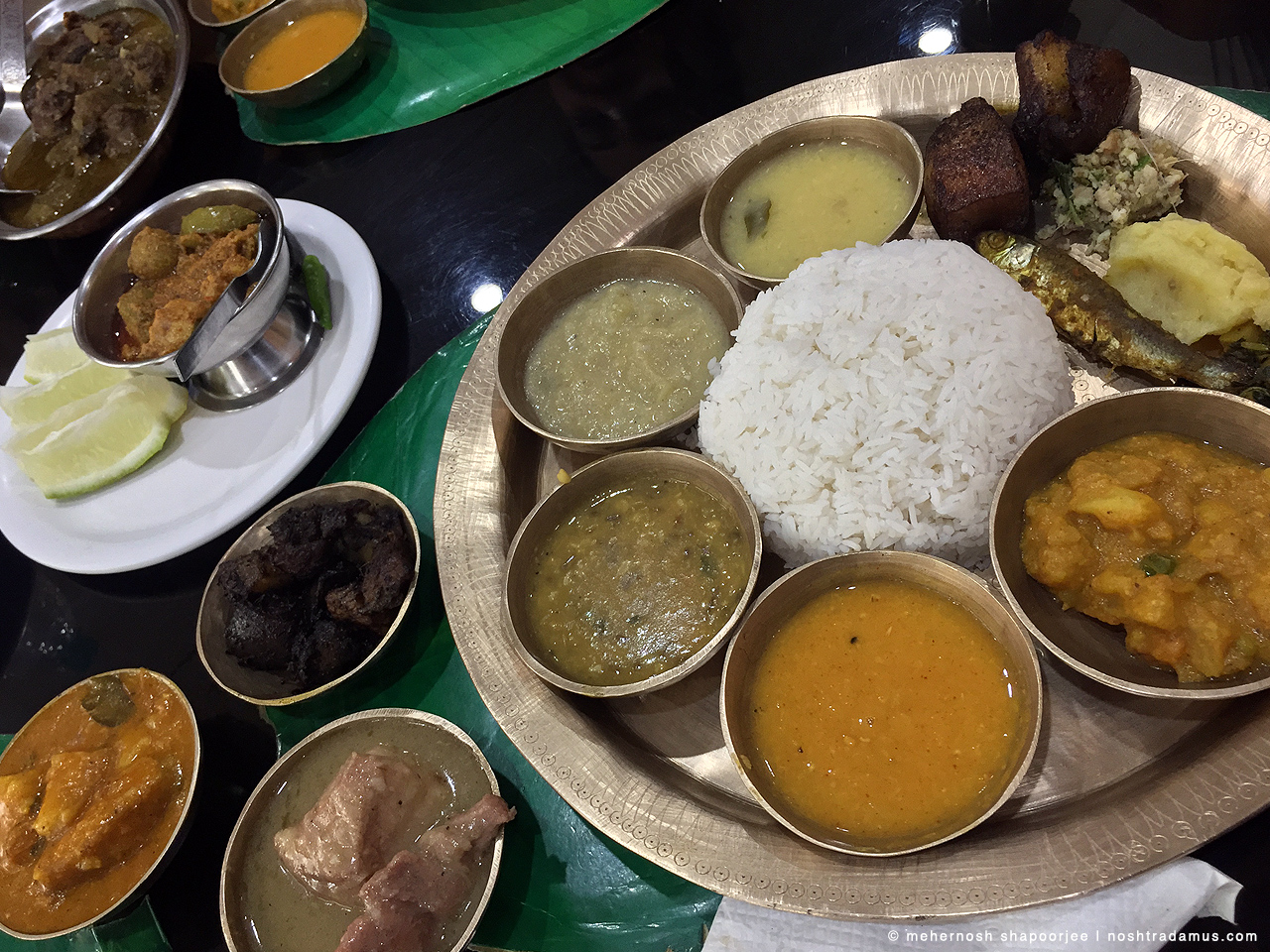 Mising Kitchen, Hengrabari Road, Ganeshguri, Guwahati 781006 – The friendly greeting at the entrance accompanied by larger-than-life cutouts of welcoming Mising (Mishing) people are a preview to the wonderful service and amazing food at this place. I indulged in Duck, Pork, and Fish with accompanying veggies, dals, and chutneys, but the dishes that stole my heart and blew my mind were the pork ones. It is one of those places where you stop eating a day before you go there, and after you gorge out, you still want more!
Read my full review of Mising Kitchen on Tripadvisor here.
Get Directions to the Mising Kitchen on Google Maps here.
---